Aircraft Services Group charts a course for the Future
October 18, 2017
Just over 25 years ago, Aircraft Services Group was founded by two private aircraft owners who were seeking better transparency when it came to the (increasingly costly) operation and management of their business jet. Organizing a seasoned team of dedicated professionals, they sought to build a new kind of private aviation company; one that would oversee all facets of operating and managing an aircraft, and with a specific focus on delivering an exceptional personal owner experience.
A quarter century later, that ever-growing team of experienced pilots, skilled maintenance technicians, knowledgeable dispatch and concierges, and financial professionals continues to work together to best serve the needs of the private aircraft owner, crafting customized solutions catered to each owner's individual needs, even as everything else about this industry seems to have drastically changed since the long-forgotten days of the mid-1990's.
Though in the industry's defense, we've changed some too.
Like when our commitment to understanding how to best navigate the industry's constantly in-flux tax codes moved us to permanently deploy resources in Washington D.C., affording us the opportunity to lobby for more logical tax solutions on behalf of owners. And a few year ago, when depressed purchase prices first resulted in aircrafts being viewed more as pieces of financially-practical operating equipment rather than luxury goods, ASG presciently invested in making sure our clients knew how to take full advantage of those new, lucrative charter offset opportunities.
More recently, however, was our complete overhaul of the ASG website — which I highly encourage you to play around on: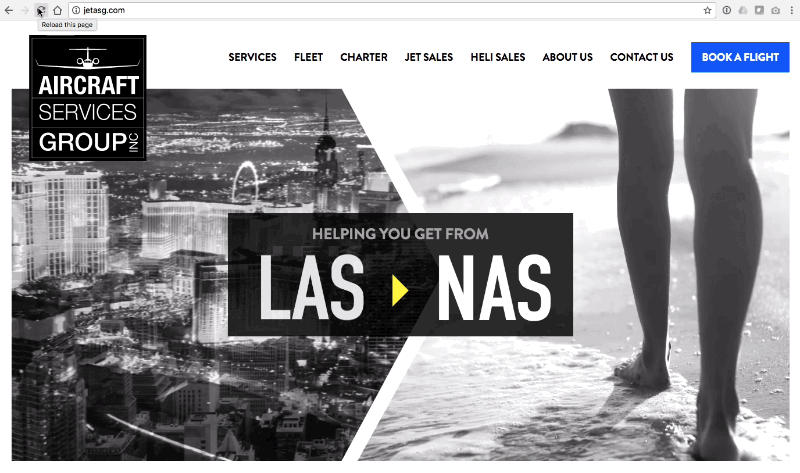 With this new iteration, we tasked ourselves with designing and developing a website that not only showcases our robust and diverse managed fleet the way it deserves to be showed off, but that makes booking a private charter as easy as possible for our users.
Now, we're able to grant access to the world of private aviation in just a few clicks…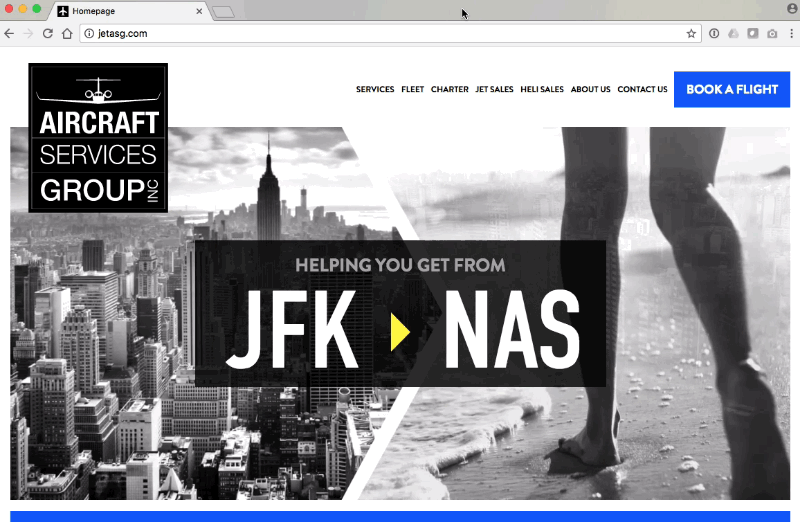 To learn more about how we can help serve your private aviation needs — whether it be charter, jet sales, helicopter sales or a custom ownership plan — feel free to reach out to us at via the contact form at the bottom of this page or email me directly via [email protected].
The Aircraft Services Group Team looks forward to hearing from you. Until then, safe travels.