The Perfect Travel Gifts for Your Favorite Jetsetter
November 21, 2017
The holiday season may be a time for giving, though for many it's all about getting.
Away, that is…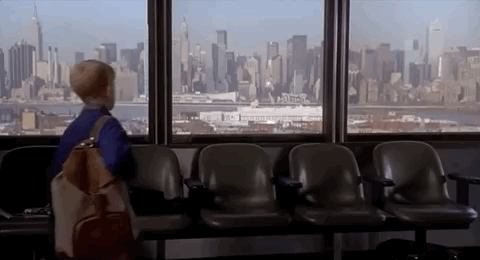 But whether they typically travel for business or for pleasure, with only a passport or with the entire family in tow, we've got you covered with some fantastic, ASG-approved gift and stocking-stuffer ideas guaranteed to make their jetsetting eyes light up with glee.
This winter, Santa won't be the only one touring the globe in style…
Safe travels, and happy holidays!
The Business Traveler: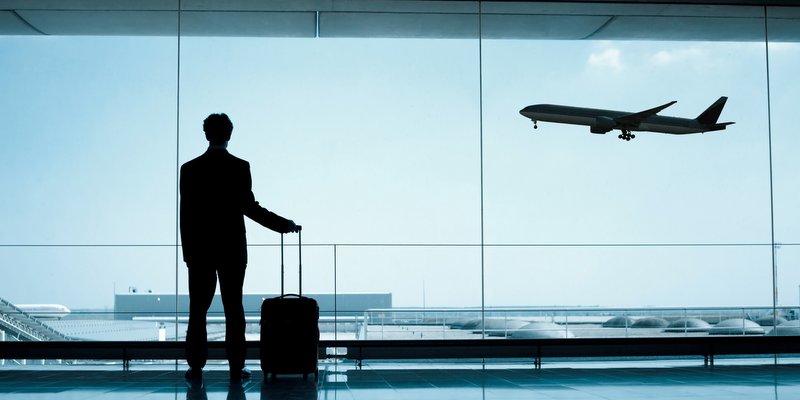 Luggage
For business travelers, the carry-on isn't just an item of convenience; it's an investment. Depending on the situation, it might have to function as a briefcase, a dresser, even a mobile work station — all while managing to still fit in the overhead bin.
If your loved one's work takes them away from home frequently, consider making their life a heck of a lot easier with something like the Business Multiwheel from Rimowa, perfect for navigating the world's most convoluted international airports (and reinforced with Kevlar!); or its mid-sized cousin, the Cabin 22 from Bluesmart, which features GPS location-tracking, automatic remote locks, and embedded recharging battery packs:

"Everything important that I have done can be put into a little suitcase." — Marcel Duchamp
Gear
Guarantee your blossoming tech entrepreneur the ability to connect anywhere with HooToo's TM05 TripMate, which packs a wireless router, NAS server, and portable power bank into one pocket-sized cube:
If you're feeling really generous, throw in Jiffy's ESTEAM Handheld Travel Steamer; it's three times more powerful than anything else on the market, and will ensure that TripMate-toting pocket stays wrinkle free.
Stocking Stuffer
Let them block out the cacophony of air travel with a pair of DUBS Acoustic Filters earplugs; which, unlike other earplugs, let you actually have a conversation while still blocking out ambient noise. Or, help keep them well-charged, with the eye-catching Flight 001 Adapter; whose four plugs lock into one another to create a tiny, multi-colored cube that works in over 150 countries:
The Leisure Lover:
Luggage
A good piece of luggage can be a beloved traveling companion for years to come.
If shopping for him, try Jack Georges' Voyager Day Bag Duffel, made from hand-stained vegetable re-tanned buffalo leather. If shopping for her, look no further than Birdling's Overnighter, which also doubles as a stylish gym bag that somehow has a place for everything:
For those looking to stay more grounded, carry-on rollers like the Firenze Luggage Spinner from BRIC (internationally renowned for using the finest Tuscan leather, and their state-of-the-art nylon) or the Rolling Pullman by JW Hume Co. (one of the oldest makers of leather and canvas goods in America) are can't-miss options:
Gear
Despite their ubiquity, travel pillows have been an underwhelming luxury since they first invaded the shelves of Hudson News some 40 years ago. However, the Trtl Pillow — which is really more of a "nap scarf" — is here to change all that:
The lightweight, super-soft Trtl has flexible internal supports that comfortably hold your head in a natural position; you can even place it beneath your chin to keep your head from drooping.
Plus, the whole things packs up to half the size of a regular travel pillow!
Stocking Stuffer
The burgeoning mile-high mixologist will love this Carry-On Cocktail Kit from W&P Design, and any would-be airplane snoozer would certainly appreciate Bucky's contoured 40 Blinks Ultralight Sleep Mask. Yet in terms of practicality, nothing beats Vumos' Leak Proof Travel Bottles, which are TSA-approved to carry the maximum amount of allowed holiday cheer:
The Family That Flies Together:
Luggage
When gifting these brave adventures, we recommend large cases specifically designed to withstand long flights (and rough baggage handlers) that offer either smart storage solutions or expandable capabilities (to handle the inevitable shopping haul or souvenir splurge).
For the family that revels in style, consider Bric's Bellagio Spinner Trunk, a vintage-styled suitcase with leather accents and protective polycarbonate. Or, for a sleeker, modern look, there's the Raden A22 Carry, which features a polished exterior, USB charging ports, and a built-in scale to check the baggage weight:

When it comes to the more junior members of the family, Lässig offers a selection of high-quality, charming monster suitcases that they will love toting around the airport. And for the precocious young traveler who has proudly outgrown their monster phase, we recommend the Mima Ovi Trolley, which is small enough for children to carry but still one of the hippest looking cases on the market.
Gear
It's hard to remember what life was like before packing cubes.
These little guys, made of lightweight fabric and weighing mere ounces, transform even the most haphazard of packers into organized, responsible human beings: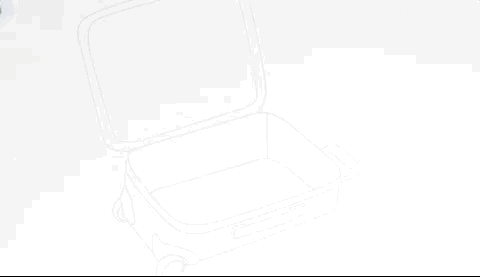 A set of 5 (which includes one large cube, one medium cube, and three small cubes) will set you back a good $73; though that's apparently the cost of true, structural change.
Stocking Stuffer
A pair of child-sized bluetooth headphones from LilGadgets will come in handy for those times when the little ones need to be distracted with a screen or a song. However, when you want them to actually engage with the world around them, there are Leap and Hop Travel Guides for Kids.
The brainchild of travel writer Isabelle Demenge, these wonderfully illustrated 'itineraries' are full of fun and educational challenges, such as scavenger hunts, "I-Spy" games, and puzzles:
***

Feel free to put our name on the bottom of the card…
And if your dream holiday involves planning a winter getaway, feel free to shoot us an email to [email protected]; or just fill out the contact form below.
Safe travels!