Make Your Super Bowl LIII Vacation a Little More Super
January 3, 2019
Most NFL teams are still crossing their fingers to survive one of the toughest playoff races in distant memory, but that doesn't mean you shouldn't start getting a jump on your excursion to Atlanta, Georgia the first weekend of February for: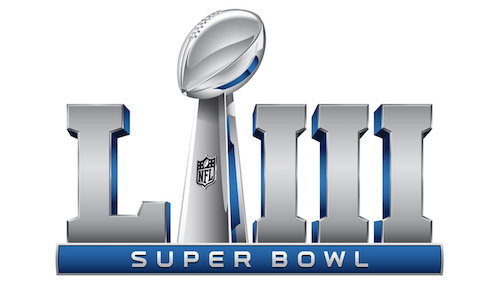 Super Bowl LIII will be held at Mercedes-Benz Stadium February 3rd, marking the third time the A-T-L will host the NFL's championship game. However, there is so much more to a proper Super Bowl vacation experience than simply attending the Big Game.
First off, there's getting to Atlanta in style…

Here at Aircraft Services Group, our personal concierge team will ensure you and your squad receive the level of luxury and comfort meant for true champions.
No matter how big your roster is, ASG has got you covered.
If you have a family of four heading to Atlanta, try our CJ3 light jet…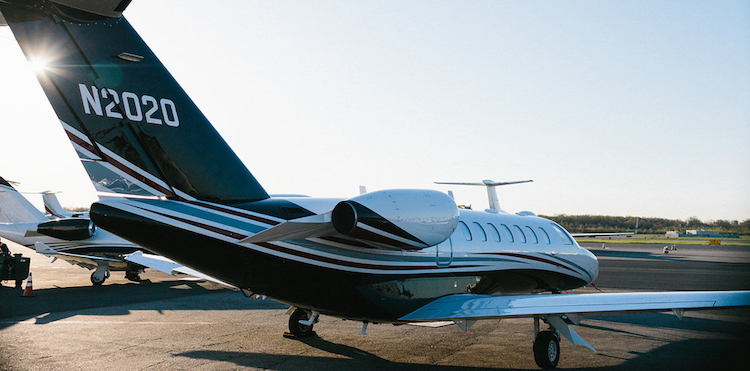 Meanwhile, if it's you and your 7 closest friend, our Mid Jet Hawker 800xp is your best bet…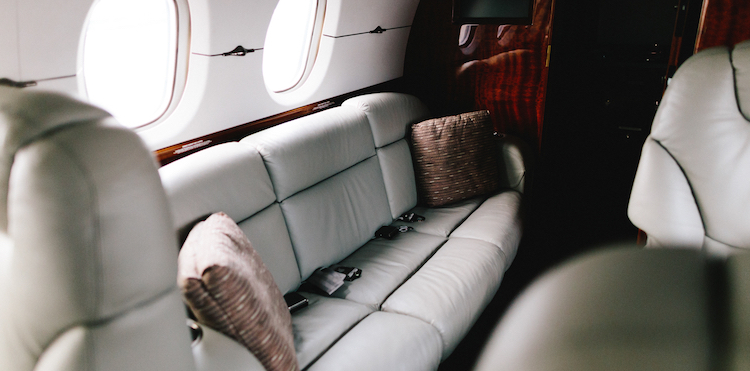 And if you're really looking to splurge, we recommend the Falcon 2000 or Legacy 600…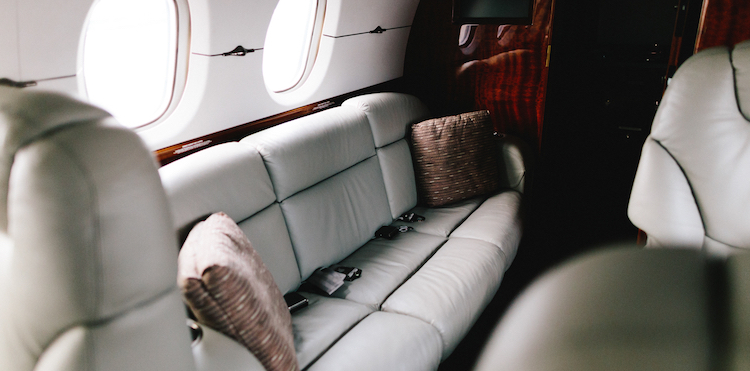 Then, once you get to the "Hollywood of the South," it's simply a matter of figuring out…
Where you want to stay:
The St. Regis Hotel Atlanta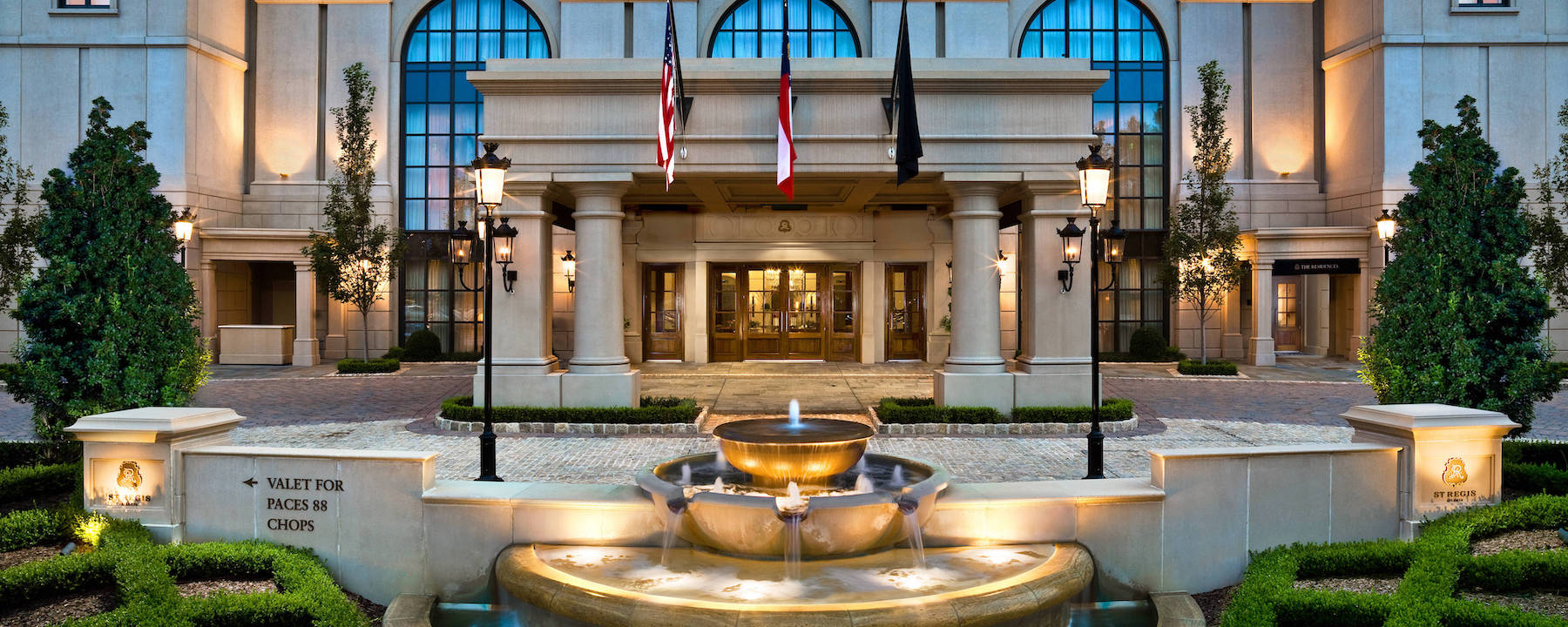 Like all St. Regis hotels, you can expect a wide variety of amenities and unparalleled customer service at the St. Regis Atlanta, with rooms featuring handcrafted chandeliers, Egyptian cotton bed sheets, and white marble bathrooms. Upgraded suites even offer butler services that include the unpacking and repacking of your luggage. However, its the hotel's location only a walking distance from the Shops at Buckhead that is one of its best selling points.
Additionally, the St. Regis Atlanta features a 40,000-square-foot Pool Piazza complete with a poolside cafe and a fountain, as well as the Remede Spa, a haven for well being, services, and spa products.
Because of its family ties, The St. Regis Atlanta also participates in the Marriott Rewards program, meaning members can earn points and other perks when they stay here.
The Four Seasons Atlanta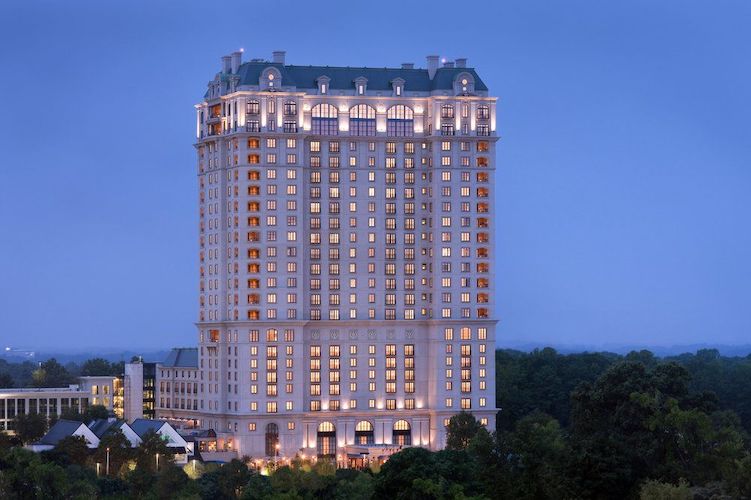 The high expectations associated with a Four Seasons stay are absolutely met with the Four Seasons Atlanta.
Near some of the city's most beloved attractions — Piedmont Park, the Atlanta Botanic Garden, the High Museum of Art — it's a great central location for those looking to do get in a little sightseeing. It also does a great job of catering to those with younger football fans, touting family-friendly luxuries such as babysitting services, kid-sized bathrobes, and even bedtime cookies.
If you do end up staying here, make sure to eat at either Park 75, the locavore restaurant courtesy of Chef Robert Gerstenecker, or the newly-minted Bar Margot that overlooks the lobby's three-story atrium and which is known for its handmade pasta, charcuterie, and cheeses.
The Whitley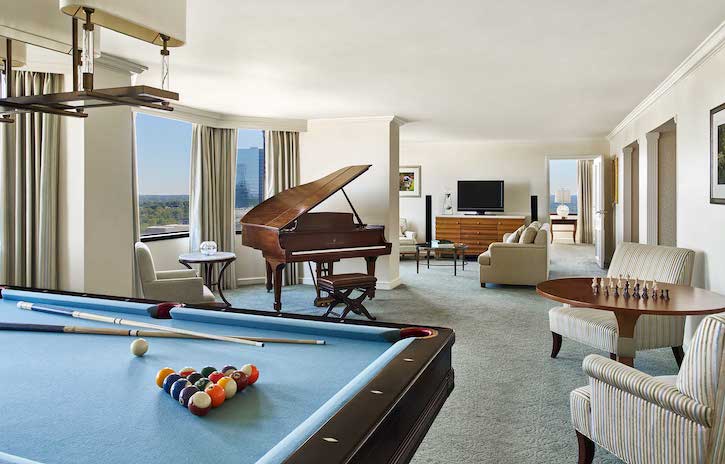 Formerly known as the Ritz-Carlton Atlanta but rebranded in 2017, The Whitley is a favorite of visiting celebrities and political figures.
The dark wood wainscoting, 18th- and 19th-century antiques, and gilded-frame oil paintings give the lobby a grand elegance, while its luxurious, light-filled rooms are built around a more airy, modern look, with a soothing palette of gray, peach, and cream.
The building is set prominently at the corner of Peachtree and Lenox roads, facing Phipps Plaza and Lenox Square, and guests can enjoy curated touches such as chef-created breakfasts and a complimentary nightcap before bed.
Fun Fact: The hotel was named for the man who gave Buckhead its name, John Whitley.

Where you want to eat:
Mary Mac's Tea Room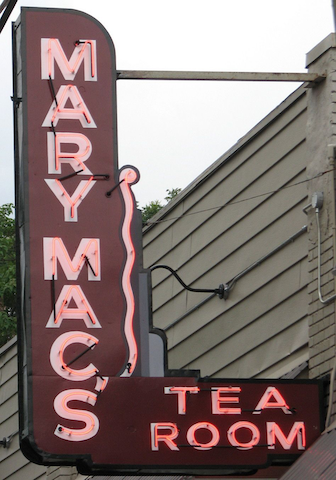 Mary Mac's Tea Room is one of the most historic restaurants in Atlanta, Georgia.
After World War II, many women who were widowed by the war went in search of a living, and it was in 1945 that Mary MacKenzie first opened her tea room's doors. Today, the restaurant is known for continuing the cooking traditions of MacKenzie and her successor, Margaret Lupo, who owned the Tea Room from 1962 until 1994, serving classic Southern cuisine that entices patrons from the entire greater Atlanta area.
Famous entrees include fried chicken dredged in buttermilk and flour, country-fried steak, and chicken pan pie topped with thick giblet gravy, with side options ranging from black-eyed peas, to fried green tomatoes, to fried okra, to macaroni and cheese, to sweet-potato soufflé.
Just make sure to save room for some peach cobbler and banana pudding!
Kimball House Decatur

Nothing beats Kimball House's raw bar happy hour.
In addition to absolutely exquisite bi-halves, Miles Macquarrie's constantly changing cocktails (and absinthe programs!) are something to behold. Or, should we say imbibe.
It also happens to be housed in the former Decatur train spot, giving this spot a singularly swanky feel.
Hot Tip: If you end up here, ask any bartender on staff about their ice.
The Varsity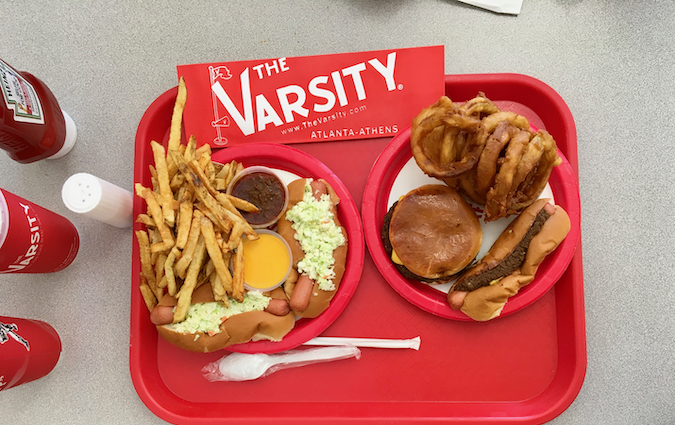 The Varsity restaurant chain is an iconic part of Atlanta culture.
Originally named "The Yellow Jacket," The Varsity was established in 1928 at the corner of Luckie Street and Hemphill Avenue in Midtown Atlanta. However, as business exploded, its founder Frank Gordy was forced to move the restaurant to 61 North Avenue To accommodate the crowds, where it now covers two city blocks, making it the largest drive-in fast food restaurant in the world.
Try the thick-cut onion rings, and The Varsity's signature "Frosted Orange" drink.
Fun Fact: The Varsity is featured in the movie "We Are Marshall" when the coaches are recruiting potential players.

Where you want to go:
Fox Theatre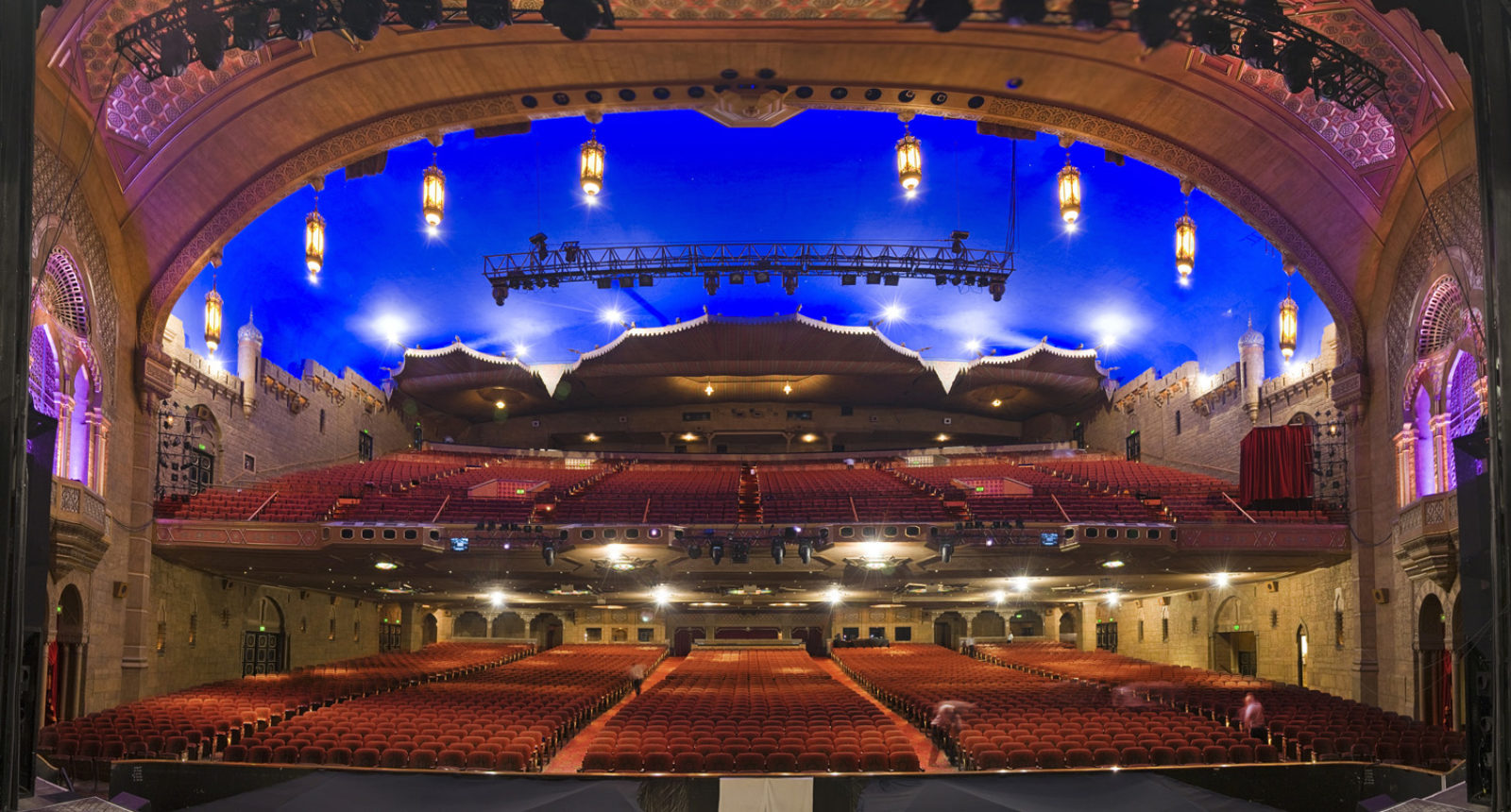 The Neo-Moorish former movie palace turned performing arts venue is the centerpiece of the Fox Theatre Historic District.
In addition to hosting a variety of cultural and artistic events including the Atlanta Ballet, performances by national touring companies of Broadway shows, and concerts, it's also to home the "Mighty Mo," a four manual 42-rank pipe organ that was custom built for the Fox. With 3,622 pipes, it is the second-largest theatre organ in the country behind only the Wurlitzer at Radio City Music Hall.
Fun Fact: The Fox Theatre is where Lynyrd Skynyrd's recorded their famous live rendition of "Free Bird."
World of Coca-Cola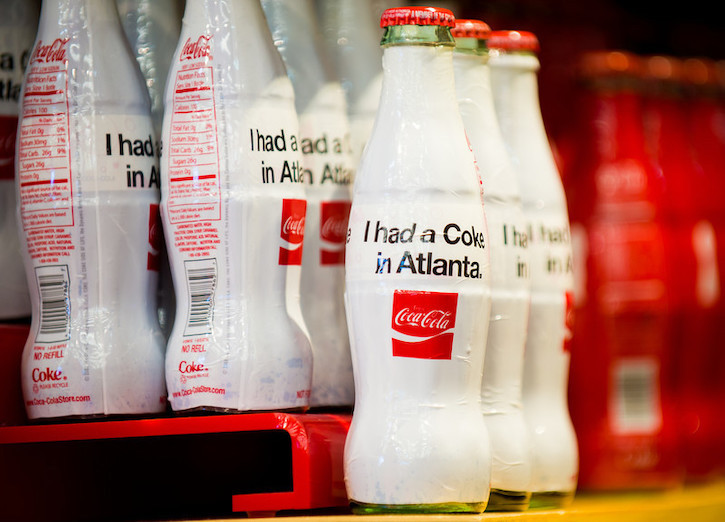 This glorious museum dedicated to America's favorite soft drink is a massive 92,000-square-foot celebration of all things Coca-Cola.
Featuring exhibits about the secret, vault-protected formula of Coca-Cola, an immersive 4D movie where an intrepid scientist and his assistant set out to find the secret for themselves (featuring actors James Meehan and Jameelah Silva!), and a place for visitors to taste more than 100 different flavors from around the world, the World of Coca-Cola is one darn impressive experience.
There's also an entire gallery dedicated to the beverage's influence on popular culture where you'll find original artworks, artifacts and interactive exhibits. And don't forget to snap a picture with the beloved Coca-Cola Polar Bear, who has been starring in Coca-Cola ads since 1922.
College Football Hall of Fame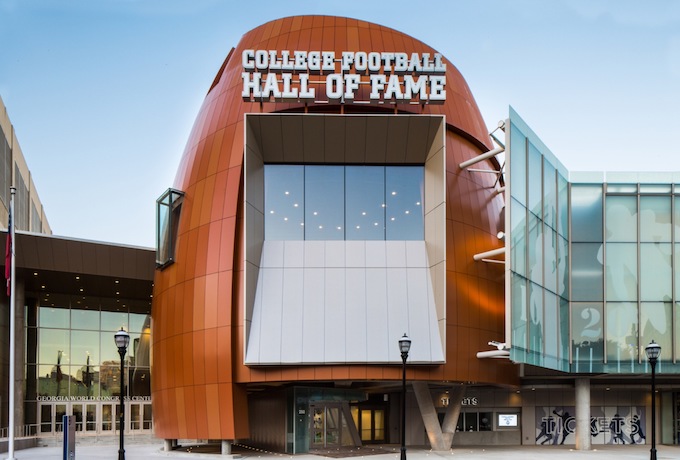 From 1995 to 2012, the College Football Hall of Fame was located in South Bend, Indiana, but in 2009 the National Football Foundation decided to move it to Atlanta; making it one of the city's newest attractions.
Guests enter the hall through a tunnel to a three-story atrium adorned with some 760 football helmets from different schools, and eventually make their way through an interactive museum that includes exhibits on everything from the science of the game to the litany of college fight songs.
It also does a nice job of catering to everyone from the diehard fan to the casual observer, and makes for the ultimate tailgate experience.
Fun Fact: As of 2018, there are 997 players and 217 coaches enshrined in the College Football Hall of Fame, representing 308 schools.
***
To make sure you book the Super Bowl excursion that's right for your squad, shoot us an email: [email protected] Or, just fill out the contact form below.
Safe travels!