How to Survive The Worst Travel Days of The Year
December 8, 2017
As the dulcet tones of the late Bing Crosby remind each year, this is the season for getting together with those you love…
Unfortunately, it's also the season for everyone else in the world to get together with the ones they love, too.
And with the biggest year-end holidays both falling on Mondays in 2017, it looks like major commercial airports worldwide are in for some particularly brutal holiday travel weekends this year.
Honestly, if you can, we here at Aircraft Services Group suggest opting out of the whole mess altogether, by chartering your own private flight instead — one that leaves on your schedule, at your convenience, with your favorite meal on the menu and your favorite show already on the television.
If, however, you're forced by circumstances beyond your control to endure the gauntlet that is commercial airline travel on a holiday weekend, we have a few tips we've picked up along the way to help you survive your harrowing winter journey…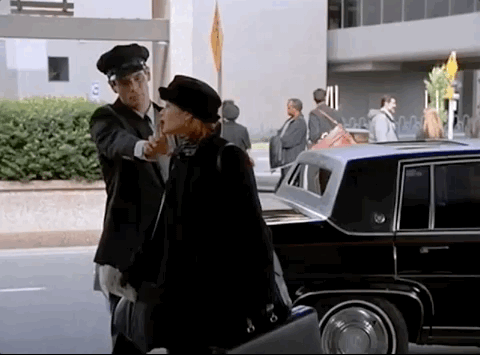 Apply for PreCheck/Global Entry.
PreCheck, TSA's expedited security program, is now available in more than 150 airports; all you'll need is a valid ID, proof of citizenship, a completed application, and $85. Or, if you're a frequent international flyer, for $15 more, you can sign up for Global Entry, which will grant you access to the fast-track lanes at U.S. customs (in addition to all the benefits of PreCheck).
Don't procrastinate on this one though, as the registration process takes around two weeks to complete!
Check in as soon as the 24-hour window opens.
This is when airlines typically start releasing all those prime seats you couldn't select back when originally booking your ticket, meaning you just might avoid getting stuffed between those two armrest-hoggers in the depths of the tail section after all.
Not to mention, you'll also ensure you won't get bumped, as airlines tend to work under a "last in, first out" principle when flights are oversold.
Avoid the temptation to wrap any presents.
TSA officials do not care that it took you multiple hours and rolls of scotch tape to get your presents looking mall-helper beautiful; they will tear them open in front of you and your weeping children just like everybody else's potentially dangerous items.
If you must, send your gifts ahead of time. Or, embrace the times, buy everything online, and have it shipped directly.
Know your limit.
Avoid being the grinch who holds up the boarding process with an argument over whether your carry-on is approved or not by sticking to these standard dimensions: 22x14x9.
That way, everyone makes it home on time to carve the roast-beast…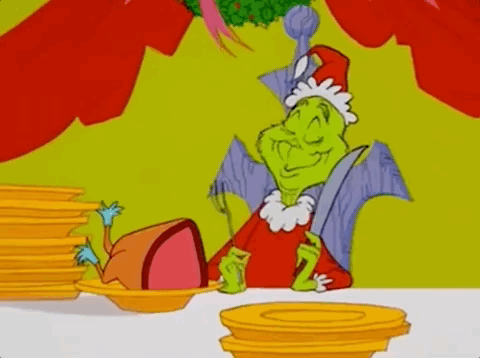 Stay alert, with alerts.
Never rely on the flight alerts your carrier promises you. Instead, look to FlightStats or Flight+, which will notify of you any possible delays well before the actual airlines, and GateGuru, which provides real-time updates on everything from airport security lines to gate changes.
If you want to get really crazy with your picayune planning, download Grab, an app that lets you order food from a number of airport restaurants ahead of time so you can simply grab it on your way down the concourse.
Spend the $2 on a skycap.
A tip that'll cost you a few dollars (per suitcase!) curbside will pay off tenfold when you head inside and realize the long drop-off lines you can now forego. And if you're worried about them losing your luggage despite your having sufficiently greased their wheels, invest in a Trakdot, which allows users to follow their bag's progress on their smartphone.
Lounge through layovers.
Oversold flight? Hours-long delay? Make your way to airport lounge, immediately.
The LoungeBuddy app can get you into hundreds of them sans membership, and the high(er)-speed wifi — not to mention, the complimentary drinks — will feel like a lifesaver as you try and pass the time without injuring an innocent employee.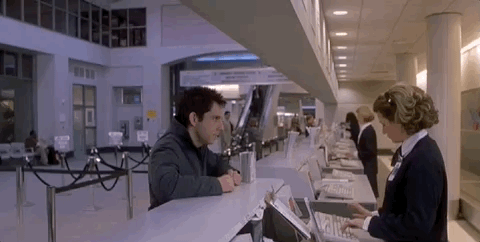 Harness the power.
Today's modern airports are chocked to the brim with wall outlets and charging kiosks, but come holiday season an open socket is going to be like trying to find a Tickle Me Elmo back in 1996.
Prepare yourself, by purchasing the Anker PowerCore 13000; a compact sized portable charger that stores enough juice to recharge an iPhone 6s up to five times (or an iPad Air 2 twice).
But be prepared for anything.
Including the rare, off chance that your various assorted batteries might run out.
Just in case, go ahead and stow away a good book, a deck of cards, or a few Sudoku puzzles somewhere in your luggage.
Remember the spirit of the season.
When dealing with the trials and tribulations that come with traveling during the holiday season, it can be easy to lose track of the bigger picture and the little things.
Keep in mind that your fellow travelers want to get where they're going just as badly as you do, and that the airport and airline employees are having to work this time of year — and, most importantly, that nothing is more valued than the inexhaustible gift of random human kindness.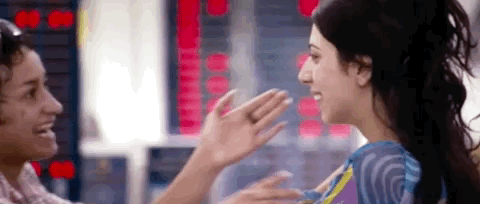 Happy holidays and safe travels, from everyone here at ASG!