Hailing the Air Taxis of the Near-Future
March 4, 2019
Just weeks ago, at CES 2019 in Las Vegas, the Fort Worth-based Bell Helicopter unveiled the full-scale design of the Bell Nexus —
https://twitter.com/SafranHCEngines/status/1083062981402001408
— the vertical-takeoff-and-landing (VTOL) vehicle it's manufacturing as part of its intriguing partnership with Uber.
Powered by a "hybrid-electric propulsion system" that uses six massive 90-degree tilting rotors and a Safran turbine, the 6,500 lb Nexus houses four passengers, flies 150mph, and can land on a 40-foot by 40-foot landing pad; marking a significant milestone for the aspirational aviation plan their partner Uber first laid out in a white paper published in 2016.
Then, less than two weeks after that historic announcement, at a small airport just outside Washington, D.C., Boeing completed the first flight of its own highly-touted autonomous air taxi: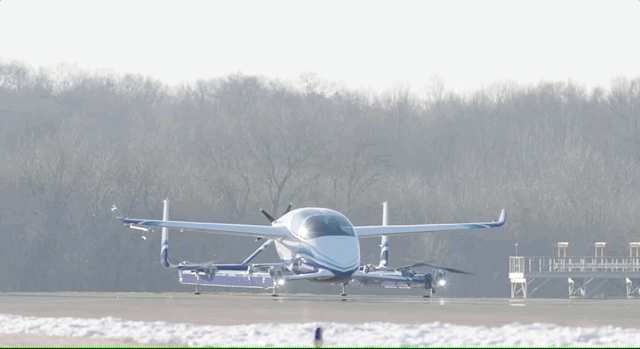 The prototype, which measures 30 feet long and 28 feet wide and is designed to fly up to 50 miles at a time, is being heralded as a technological landmark for the world's largest aerospace company's NeXt division whose goal is to work with the ridesharing company to complete short, local trips by 2023.
However, as astounding as these modern marvels are, they are just the latest examples in a long series of pioneering iterations in one of the most fascinating burgeoning industries out there…
Around the world, from the U.S. to China, Dubai to Israel companies have all been openly vying for pole position in the space for years, with aircraft manufacturers like Pipistrel, Boeing, Karem, and Embraer tasked with being the first to design the "perfect" VTOL that will rise above all the others crowding the aviation superhighways.
As such, don't be surprised when the skies of Singapore are abuzz with air taxis as soon as the latter half of this year, when Germany's Volocopter plans to start its inner-urban flight tests, or when journalists and local dignitaries are consitently flying at 80mph over Guangzhou, as they first did in early 2018.
Or when India's Minister of State for Civil Aviation Jayant Sinha's takes to Twitter to celebrate its country's air taxi-friendly policies…
Met with @Uber Elevate team. India offers an encouraging and responsive regulatory framework to solve the challenge of urban transportation. With our progressive drone policies, we want to see air taxis becoming a reality soon! pic.twitter.com/VHFNj3L2fe

— Chowkidar Jayant Sinha (@jayantsinha) September 6, 2018
As Boeing Chairman Dennis Muilenburg told an audience at the most World Economic Forum in Davos, Switzerland, the air taxi revolution "is happening now and it's going to accelerate over the next five years and ramp up even more beyond that."
The industry that has had to shun the typical Silicon Valley mentality of move-fast-and-break-things is finally being rewarded for reigning in that daredevil attitude and relying on patient practicality.
"Admittedly I was skeptical when the Uber Elevate air taxi model was explained to me," Mike Berry, president of Hillwood Properties confessed to a panel composed of Nikhil Goel (head of product for advanced programs with Uber), Gwen Lighter (GoFly Prize CEO) and Michael Thacker (Bell executive vice president) back in March.
"But after working on the project for over a year…it has become clear the future of the Jetsons [is here]."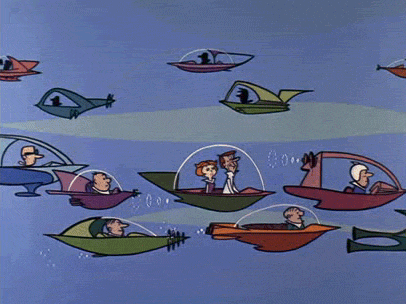 Commuting cost will obviously start at a relatively high cost — think of it like the first Uber black cars — but with the litany of positive repercussions that come from a successful implementation of an air taxi system almost guarantee incentivized adoption.
For instance, all-electric aircraft, which utilize battery propulsion over jet propulsion, are expected to have zero operational emissions and be quiet enough to operate in cities without disturbing the neighbors, which would make it an integral part in an urban transportation decarbonization policies. Meanwhile, Americans spend 30 billion hours commuting each year, which could be drastically alleviated if even a fraction of those commuters were taken off (/elevated above) those congested roads. And the lithium-ion batteries they run on have, on average, become 7% more energy dense every year since 1991, which means electric drones should continue to double their range per weight every ten years.
Additionally, while there are only 40 or so major airports in the United States (and with as many as 100 million people going through each of them a year), the proposed concept behind the Small Aircraft Transportation System will utilize the more than 5,000 small, local airports situated throughout the country; giving passengers more flexibility, economic boosts to those local areas much-needed economic injections, and a possible solution to the crunching housing crises that exist near major metropolitan areas.
Ultimately, at this point, it's just a matter of time before things really take off…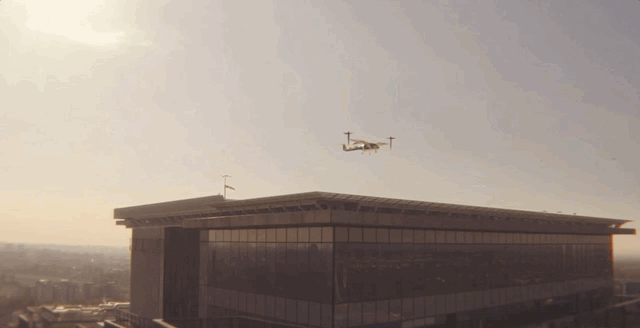 ***
To stay informed about all things aviation — or to charter your own private flight — shoot us an email: [email protected]. Or, just fill out the contact form below.
Safe travels!