Where to Fly This Holiday Season
November 7, 2017
Over 100 million Americans found themselves traveling in some form or other during the 2016 holidays. And unfortunately, a large majority of them were forced to do so by car; suffering through the congested arteries of our nation's highway system to see family or get away for a few precious days. There were those gutsy couple of million who braved the frenzy of commercial airline travel, but even they faced near-record numbers in terms of flight delays and cancellations.
Ultimately, it was only a select few who knew the secret to getting around easily on the busiest travel days of the year: flying private, into smaller airports.
Check out our guide to some of the best in the country. Then, this holiday season, let Aircraft Services Group take you on a trip worth celebrating.
***
Winter Wonderlands Out West
Ever since influential philanthropist Walter Paepcke founded the Aspen-Pitkin County Airport in 1946 (with a gravel runway and log cabin terminal!), the Colorado mountain depot has been a favorite with snow bunnies eager to hit the slopes. Within spitting distance of both Aspen, just 7 miles away, and Vail, Colorado's most expansive ski destination, the airport is consistently one of the highest-trafficked in the state for private and commercial aviation, serving over 250,000 passengers in 2016.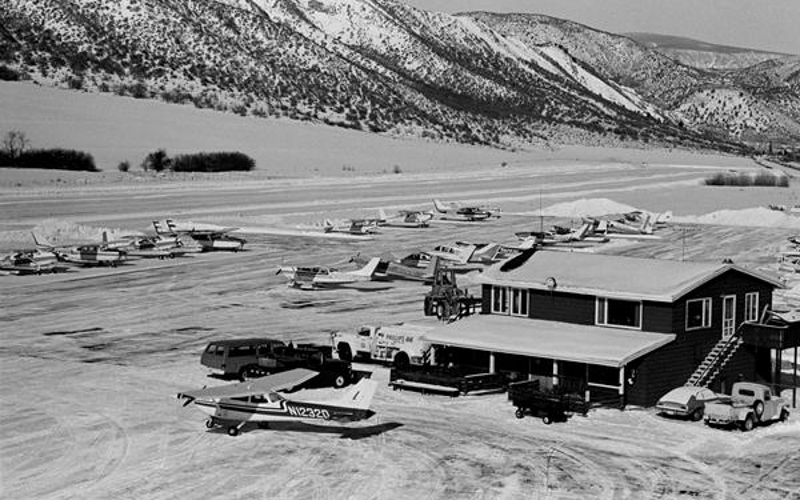 For those seeking a more breathtaking winter holiday experience, the panoramic beauty of Lake Tahoe (serviced by both Reno-Tahoe International Airport and the more intimate Lake Tahoe Airport just south of the lake) is dotted with over 10 different ski resorts. Or, there's Jackson Hole, Wyoming; whose legendary valley offers diverse wildlife, stunning views of the Tetons, and some of the most extreme trails in the domestic United States.
Flying there is actually surprisingly convenient, as Jackson Hole Airport's low noise impact allows it to operate right beside Grand Teton National Park.
The Hidden Gem:
45 minutes deeper into the Rocky Mountain lies the high-end — yet worthwhile — Yellowstone Club.
Accessible by the jet charter-friendly Bozeman Yellowstone International Airport, the private residential community composed of sensational lodges, homesites, ranches, and custom residences that sprawl across the mountain sides of Big Sky country offers skiing, snowboarding, snowmobiling, and snowshoeing across their 2,200 acres of land.
It may be one of the more exclusive vacation options, though it is undoubtedly one of the most outstanding…
Ski Capitals of the East:
Stowe Mountain Resort in Vermont — one of the indisputable ski capitals of the east — was purchased earlier this year by the aforementioned Colorado Vail Resorts, meaning it is now included in their popular 45-resort, charter-friendly "EPIC winter pass." Meanwhile, Morrisville-Stowe State Airport, 6 miles from Stowe Mountain Resort, was recently renovated after 30 years of inactivity and now boast flights less than an hour from the east coast's major cities.
Notably more accessible from Boston and New York, however, lies Stratton Mountain Resort…
The other titan of Green Mountain skiing might be most well known for being the first resort to allow snowboarding back in the 1980's (it also opened the first snowboarding school, then subsequently hosted the US Open Snowboarding Championships for 27 years), but these days Stratton — just 17 miles from the privately-owned Deerfield Valley Airport — boasts over 600 acres of land, highly-rated terrain parks, and a handful of nightlife and live music options.
The Hidden Gem:
Mont Tremblant — an hour and half northwest of Montreal, and a short 40-minute drive from the handsomely rustic, single-runway, Mont-Tremblant International Airport — is a cozy, 90% French speaking, Canadian gem.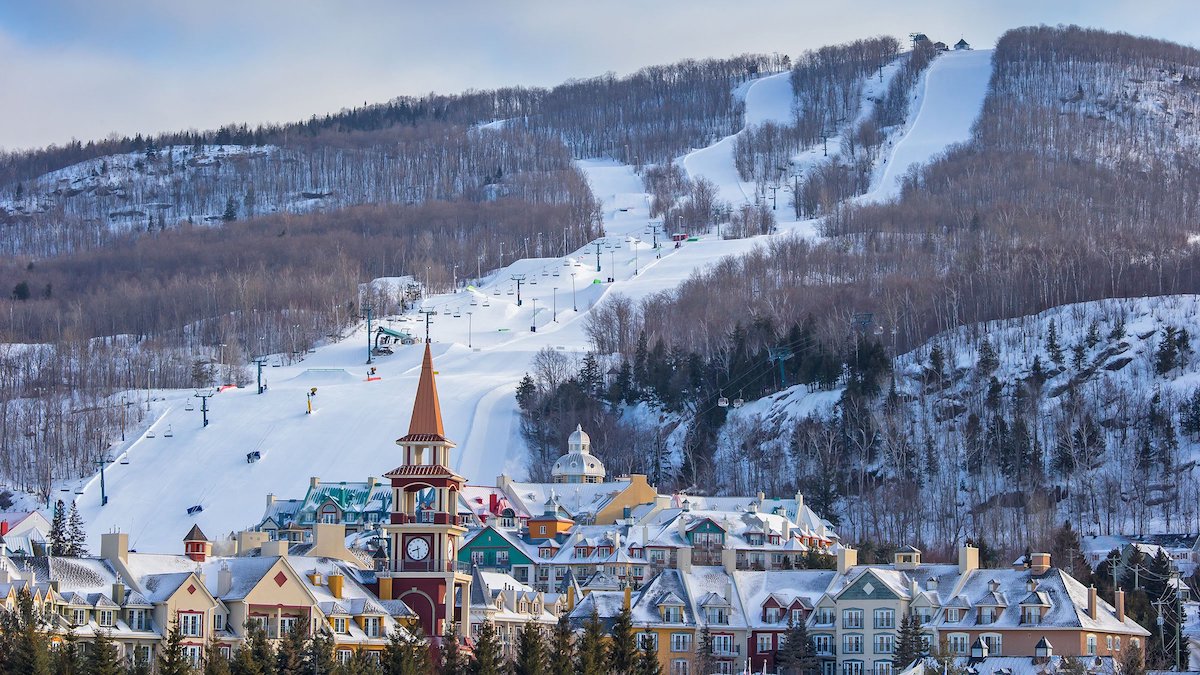 The Mont Tremblant Ski Resort (within Mont-Tremblant National Park) offers dog sledding into addition to skiing and snowboarding, while the pedestrian village of the resort serves up classic French-Canadian bistro dining.
Southern Hospitality:
The coastal town of Charleston (accessible via the Charleston International Airport) has been soaking up its multiple centuries' worth of history ever since originally being settled by English colonists in 1670; having survived everything from a besiegement by Blackbeard in 1718 to the explosive Battle of Fort Sumner along the way. Its picturesque cobblestone streets are positively dripping with Southern charm, and these days are known farover for their exquisite dining (and shopping) options, which entice some 4.8 million visitors to flock there each year.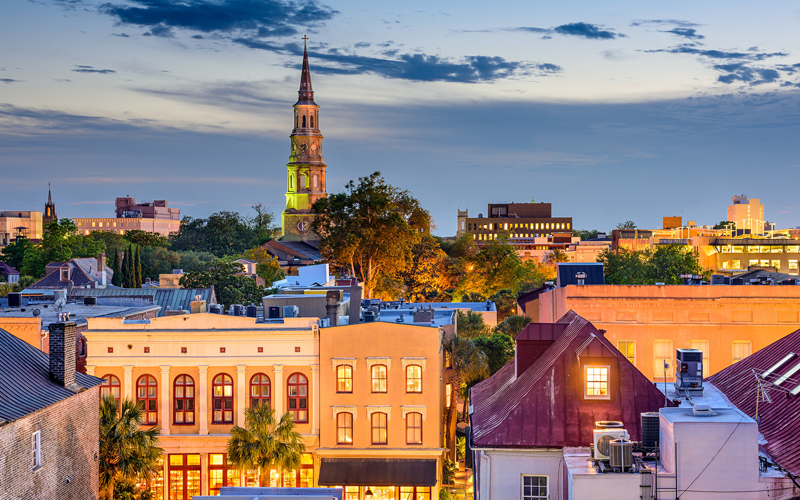 Meanwhile, some 200 miles south yet an entire world away, rests Sea Island. The privately owned, unincorporated area of Glynn County, Georgia is a part of the Peach State's Golden Isles, and is home to such luxury resorts as The Cloister; the only resort in the world to receive four Forbes Five-Stars eight years in a row. One can spend an entire week getting lost in the variety of outdoor activities provided there, or get just as lost in the casual elegance of it all.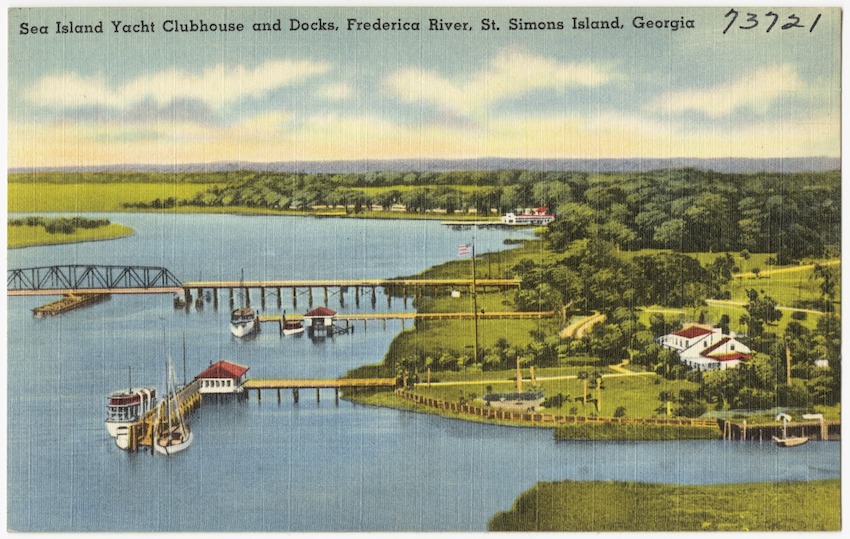 Fly into the iconic barrier island via Malcolm McKinnon Airport, and make sure to keep your head pressed to the window as you do…
California Sunshine:
Some 2,000 years ago, it was the Cahuilla Indians who basked in the abundance of water and shade of what we now call Palm Springs. However, it wasn't until the early 1900's that the California town began being celebrated nationwide for what the great travel writer George Wharton James described in 1906 as its "great charms and attractiveness," the real estate boom that reverberated across the state resulting in multiple clubs and luxury resorts (even Southern California's first self-contained shopping center!) getting built up along what is now considered the mecca of rest and relaxation.
Though if you're searching for something a little closer to the healing waters of the Pacific, check out Terranea Resort in Palos Verdes, just 30 minutes south of Los Angeles. The Mediterranean-inspired resort — accessible via Torrance Airport — is recognized for its lush botanical parks, inspiring hiking and horseback trails, and unparalleled scuba diving.
Not to mention, an oceanside par-3 golf course that was ranked 2nd in the country by Golf Magazine…
The Hidden Gem:
There is nothing quite like the night sky of the remote Anza-Borrego Desert State Park. Proudly the first International Dark Sky Community in the Golden State — and accessible via the county-owned Borrego Valley Airport — it has become one of the nation's prime spots for amateur and professional stargazers alike.
If you visit in the late winter or early spring, expect to be treated with a kaleidoscopic carpet of wildflowers covering the desert floor as well!
***
To book a trip to any one of these winter wonderlands, shoot us an email to [email protected]; or just fill out the contact form below.
Safe travels, and happy holidays!